We've been entertaining families since 1987, when we built the first two-level, human-sized maze out of wood in America.
The first 2-level, human-sized wooden maze ever built in North America opened 7 miles south of the West Glacier entrance to Glacier National Park the summer of 1987. A few years later we added a unique 18-hole miniature golf course which we designed with novel obstacles, hole shapes, and water features. The next attraction added was a bumper boat pond with a fountain and electric boats that can squirt water at each other. Bankshot Basketball was built after that, and finally a deluxe go cart track completed the fun center in 1998.
Since then, both the maze and the miniature golf course have been completely redesigned and rebuilt. Towers that you can actually climb up into were added in the maze, and the mini golf course now has an old mining site theme with a working sluice and water wheel.
Over the years people from all over the world have been intrigued by our human-sized, 3-D puzzle. Many thousands have stopped to try it as they traveled to and from Glacier National Park. Our visitors have taken from 21 minutes to 5 hours to find their way through this amazing 2-level labyrinth!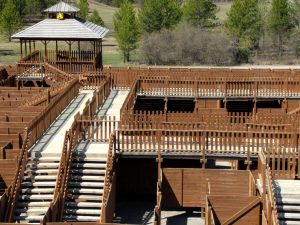 Our Founders
Founded in 1987 by a husband and wife team, the original owners were (and still are) dedicated to giving people who come to Glacier National Park some great options for outdoor family entertainment when they venture outside the park as well. Times have changed a lot, but the commitment we made to provide customers with a novel way to spend quality time playing and bonding with their families and friends has never wavered from the very first day our gates opened.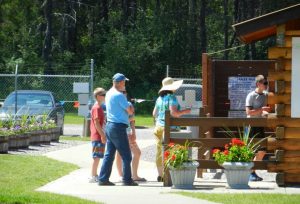 Our Goals
Everyone has goals. Small businesses are no different. Our goal here is to make sure each and every customers who comes to us has a good experience. Whether you come here as a local to relax on your day off from work, come with a large group on a field trip from a summer camp or school, or come as a family on vacation, we want you to enjoy your precious free time.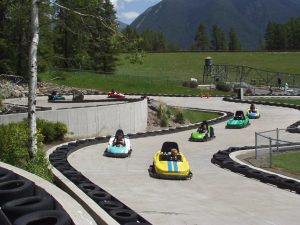 Our Future
If you haven't been here lately or this is your first time in our area with us, welcome! Come for a challenge or just a diversion. Either way you'll be glad you did, because it's a fun experience you can't find anywhere else!